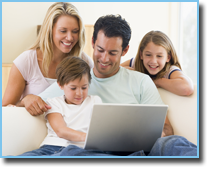 Put together puzzles from different pictures from Ocean City Maryland.
Play the games, challenge your friends and receive high scores!
Win bragging rights and big prizes.
The more people play, the better the prizes get and the more often they are awarded. Weekly prizes are available... and you can win an unlimited amount of times.
Not everyone wins a trophy in this league. Winners win and losers... well, they are losers.
So, tell your friends, and let's get the winning started.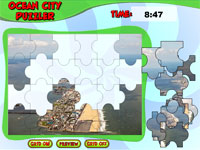 OC Aerial Puzzle
Put together this puzzle and see an amazing view of Ocean City Maryland from the air!
Play OC Aerial Puzzle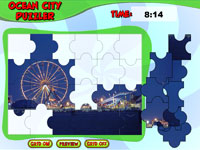 OC Boardwalk Puzzle
See the awesome lights of the Ocean City Maryland Boardwalk at night.
Play OC Boardwalk Puzzle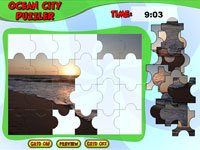 OC Sunrise Puzzle
Get a spectacular view of the famous Ocean City sunrise.
Play OC Sunrise Puzzle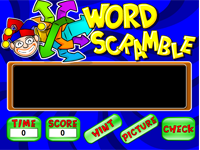 OC Word Scamble
Are you good at figuring out the words? Play our OC Word scramble game!
Play OC Word Scamble